What is it?
The Add Multiple Badges feature makes it easy to order multiple name badges with different Names, Titles, etc.
How to use this feature:
1) Enter the number of badge option boxes you want to add to the page, or leave the default value set.
2) Click the add button.

You will see multiple badge option boxes have been added to the page.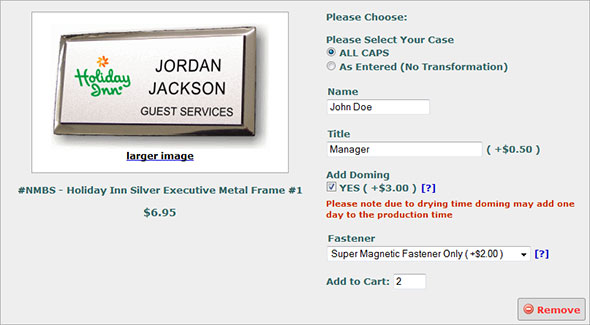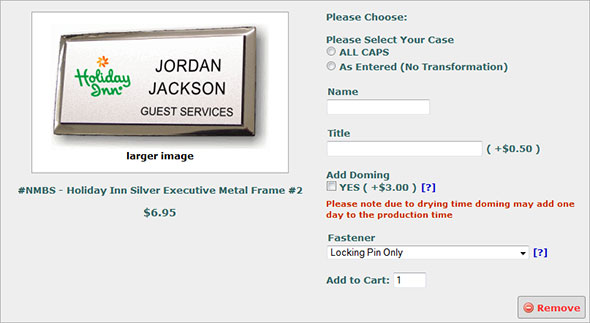 Enter Names, Titles, etc. for the badges, then click "Add to Cart".
If you leave a badge completely blank; it will be added to the shopping cart as a blank badge. To remove a badge: click the "Remove" button in the bottom right corner of the badge option box.