Valued customers and friends, unfortunately Nicebadge suffered a fire on the night of 1/21.
On the positive side, everyone is okay and we are working on getting everything back up and running and soon as possible. In the meantime phones and emails may not be working at times, and our response time, as well as production may be delayed.
We will continue to update the homepage of our website with information.
We appreciate very much the kind words, encouragement, and support.
At NiceBadge, we offer quality name badge products you can trust at an affordable price and we're not just talking about your every day name badges. From inexpensive badges to carbon fiber or crystal badges, banners for party events or specials, to an Employee of the Month award or plaque, NiceBadge is the name badge maker you can trust.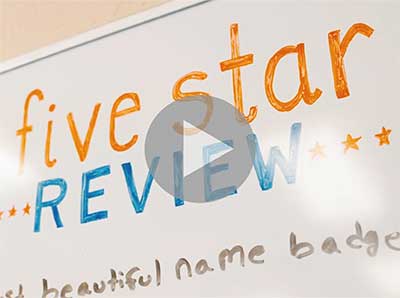 Over 40,000 Happy Customers