Color Swap Name Badges
These fun, stylish, modern, badges allow you to coordinate with any outfit! The insert is made out of a magnetic material that will be full-color custom printed to your specifications. The frame piece is made out of acrylic and is offered in 14 different colors, both opaque and translucent options are available. A hole in the back allows you to remove the insert to place into another frame quickly and easily in order to coordinate with an outfit, to match your mood, or to save you time and money, in the event of a job change or promotion.
Request a Free Name Badge Digital Proof/Price Quote
Frame Colors

Cobalt

Caribbean

Black
Emerald

Kiwi

Luxe Blue

Mango

Pacific
Passion Fruit
Phantom

Pomegranate

Scarlet

Smoke

White

Wisteria
Color Swap Frame Packages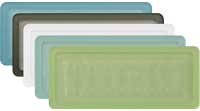 Pacific, Smoke, Phantom, Caribbean, Kiwi
Pacific, Phantom, Wisteria, Smoke, Passion Fruit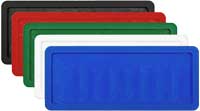 Black, Scarlet, Emerald, White, Cobalt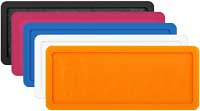 Black, Pomegranate, Luxe Blue, White, Mango
Pricing
Color Swap Insert Only
$8.00 ea.
Color Swap Replacement Frames (1 Pack)
$8.00 ea.
Color Swap Replacement Frames (5 Pack)
$40.00 ea.
Color Swap Badge Insert and Frame Package
$45.00 ea.
Price includes logo, name, and pin fastener.
Badge options chosen during checkout may affect price.
---
NiceGuard Protection
NiceGuard is an extremely durable poly-resin coating that we can apply to badges. This adds a level of durability and class that non-coated badges can't match. NiceGuard is self-healing, meaning it does not dent, it simply rebounds. NiceGuard is guaranteed not to cloud or yellow.
Click Here to Learn More
Available Fasteners Options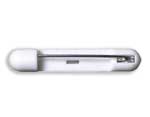 Pin Fastener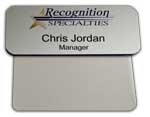 Pocket Insert Fastener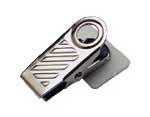 Bulldog Fastener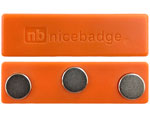 Super Magnetic Fastener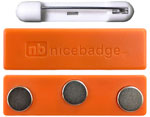 Pin & Super Magnetic Fastener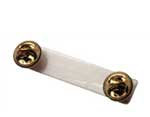 Military Double Post Bar w/ Clutch