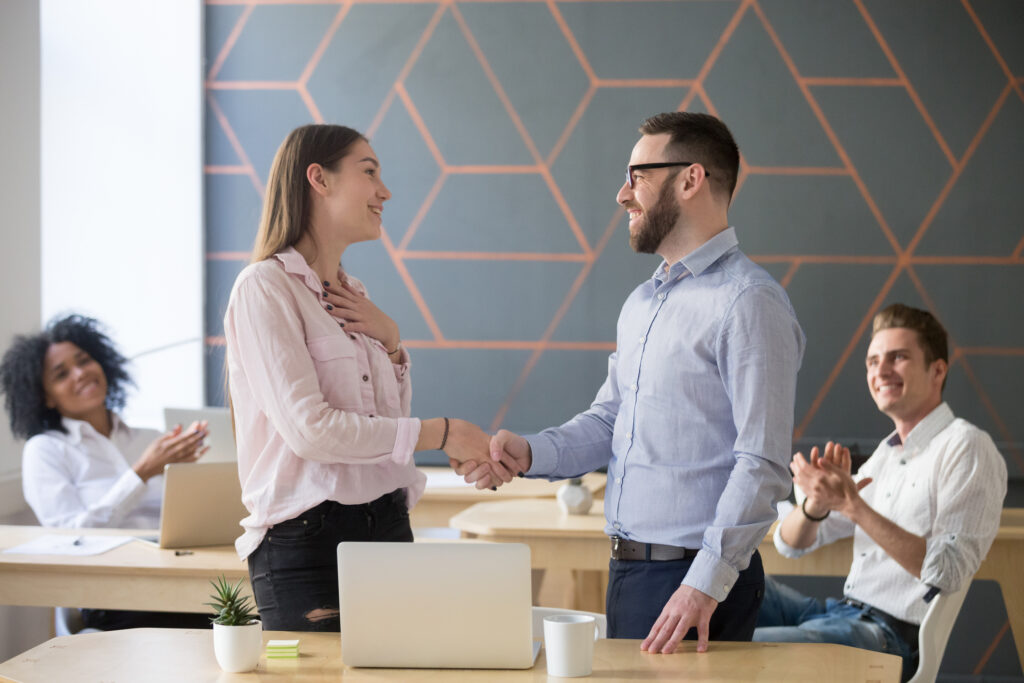 If giving recognition to your employees has never crossed your mind, you should definitely consider doing so. There are plenty of benefits that come from praising your employees, especially if you choose to show your appreciation of them with high-quality custom awards.

Here are just a few reasons why recognition awards matter for your employees.
Recognition Awards Can Increase Morale
Taking the time to recognize the efforts of your employees goes a long way when trying to improve morale in the workplace. When you demonstrate how much of an impact an employee has made on your business, such as presenting them with a glass award in their honor, his or her self-confidence may just get a boost. This, in turn, can increase productivity in your workplace. Studies show that the recognition an employee receives at work can mean up to a 20% difference in productivity.
Custom Awards Can Build Trust
It goes without saying that trust is critical within the workplace. If trust is not found within the workplace, the work environment of your employees won't promote productivity.

One of the easiest ways to begin building connections with your employees is to recognize their efforts. When employees receive a recognition award for their efforts, they'll have a visual representation of your appreciation. This can lead to employees developing a deeper connection with leadership.
Recognition Leads to Retention
Hiring a new employee can be quite an endeavor. Not only does it cost money to get a new employee up and running within your business, but lots of work hours are involved in the process. This means that you'll want your new employees to stick around as long as possible to make your investment worth it.

With a little bit of recognition, you may find that your new hires will be far more willing to stick around longer, especially if they are given an award for their efforts, such as the custom awards that we can make for you at NiceBadge.
Contact Us
Have questions about our custom awards? Have a specific idea in mind for a special employee? Contact us today and let us help you recognize your employees with world-class awards.