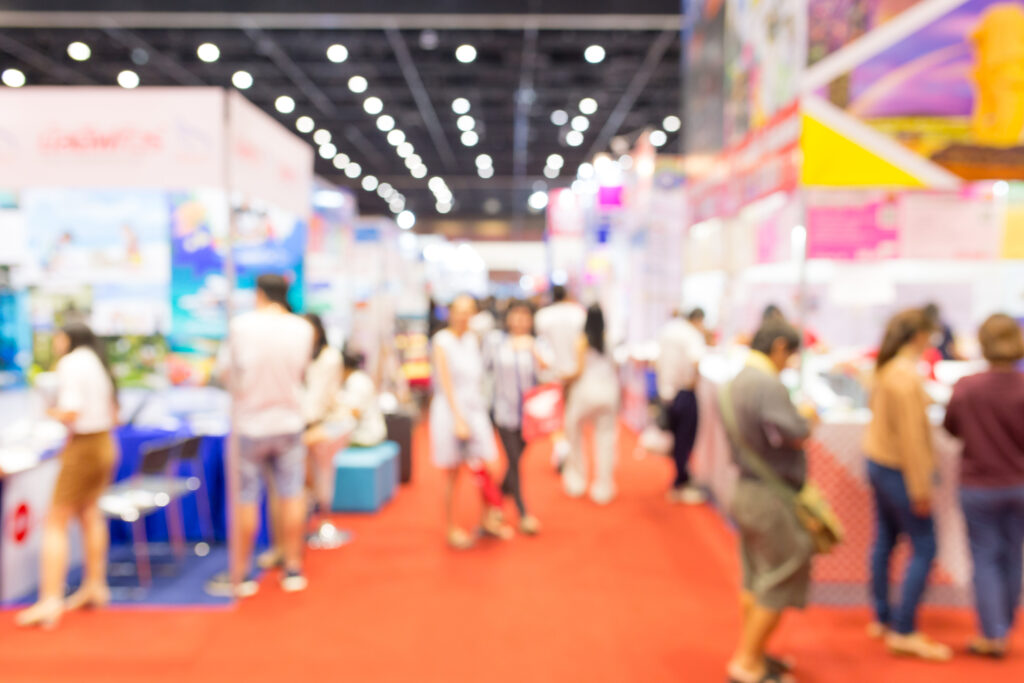 Making an exhibition for your business at a trade show is a huge investment of time, resources, and money. If your exhibition is successful, it could mean new opportunities and connections for your business with lots of room for potential growth. You may even secure coveted partnership opportunities.

In order to be successful, you'll need to ensure that you are maximizing your impact. Here are several ways to maximize your company's impact at trade show events.
Make an Impressive Exhibit with Custom Banners
The first steps to maximizing your impact lie with the design of your exhibit. While location is incredibly important for success as well, if your booth doesn't stand out, you have a much harder time at your trade show.

Displaying well-designed custom banners at your exhibit is a great way to catch the attention of those passing by and attract more people to your booth. Our custom banners are made from high-quality vinyl and use the best printing techniques in order to help you stand out.
Make a Connection With Name Badges
If all of your staff are wearing name badges, it can go a long way in making connections with people. Displaying your name can help those visiting your exhibit to open up and ask more questions about your company.

At NiceBadge, we offer a wide variety of name badges, including bling name badges, that offer both a professional feel and a great aesthetic.
Utilize a Giveaway with Promotional Items
Giveaways can work wonders when it comes to making an impression and attracting more people to your exhibit. However, not just any item will work effectively. Giving out another iPad is not the best way to maximize an impact.

You are going to want promotional items that will both get your name out there, and be high quality. NiceBadge has a wide array of promotional items that are sure to help maximize your impact at your next trade show.
Contact Us
Have questions about our products and how they can help your image? Contact us today and we'll be happy to answer any questions you may have.