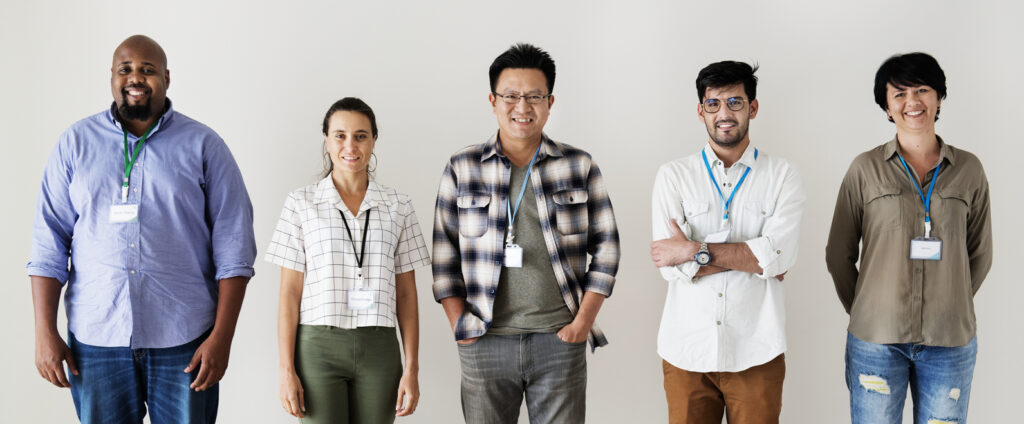 Name badges can be used for a variety of purposes, whether you are using them for employees who greet customers or if you are hosting an event. However, most people tend to think of name badges as boring and something that nobody ever wants to wear.

This couldn't be further from the truth! You'd be surprised at how personalized custom name badges can be, making them both fun to wear and effective. Here are several tips on how to make your custom badges stand out!
Pick the Right Font for Your Custom-Made Badge
This may sound obvious, but name badges are meant to be easily read. You don't want people to have to squint when trying to see your name.

When making a custom badge, you will want to pick a font that works with longer names, and a font size that is easy to read. Doing this will allow your name badges to be most effective at their purpose, which is helping people connect.
Include a Job Title on Custom Badges
Name badges don't have to come in the age-old "My Name is" format. There are plenty of other things you can include, such as your company logo and your job title.

Including a job title on your name badge can be especially wise, as it allows another person to have more information about yourself, and can even serve as a conversation starter.
Consider Color
In some cases, a black and white name badge may be a cheaper option, but it definitely isn't always the best option. Colored badges tend to be far more effective, as they more easily catch the eye. Plus, colored custom badges allow you to be more expressive and unique, which will grant a bigger impact.
Design Your Own Custom Badge
Looking for professional custom badges that will stand out? Check out our selection of custom name badges and design the perfect badge for your event.