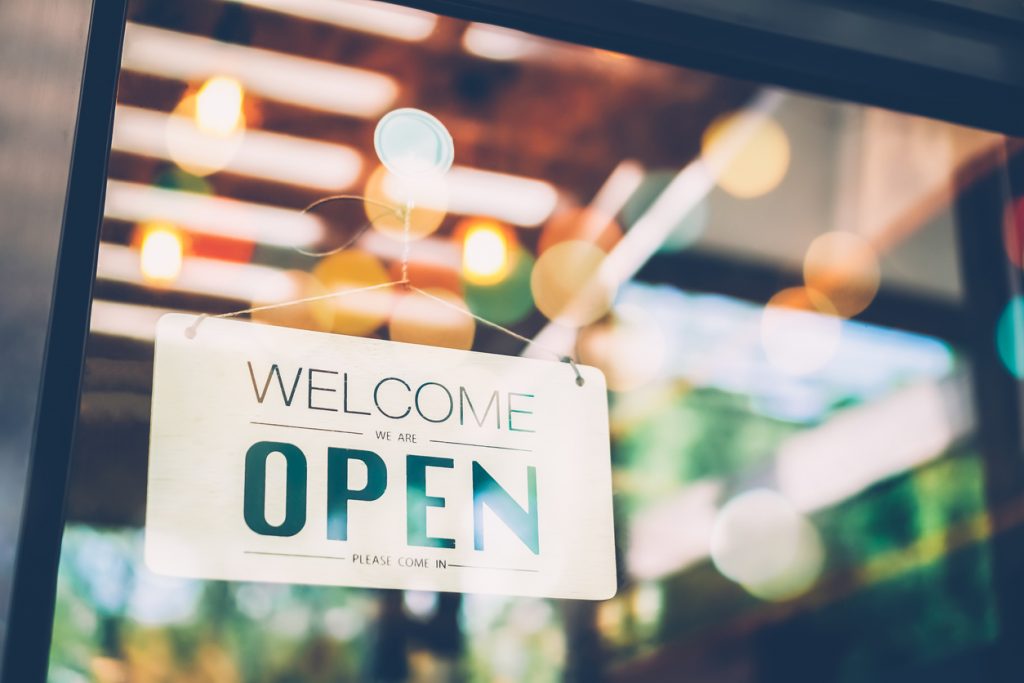 Banners and business signage are essential for creating and building brand awareness for your company. Signs in store windows or in front of buildings are often the first thing people notice when they pass or approach the front door. A customer's first impression of your brand's quality and style will come from something as simple as what is hanging outside.
Why Do I Need Business Signage?
Custom business banners and signs can be used for numerous purposes, and are an incredibly cost-effective way to get the word out about your company or event.
Identification
Have you ever driven around looking for a store, but couldn't find it because the sign was too small? You can easily solve this problem for your customers with attractive and affordable business signage that lets everyone know exactly who and where you are.
Information
Custom business banners are also a great way to pass out information to the public. It's easy to spot which stores are having great sales because they usually hang signs in all their windows. You can also let people know about store hours, upcoming events, or new products.
Benefits of Business Signage
In addition to the functionality of signs and banners for your business, a well-designed sign can provide a variety of benefits.
Increased Brand Recognition
Business signage is a great way to get your business noticed, and even more importantly, to be remembered. Consistent branding and frequent exposure to signs and banners containing your name, logo, motto, mascot, or other representation of your business or product, will increase the likelihood that they will choose you rather than your competitors.
Cost-Effective Marketing
Beautiful custom business signage doesn't have to make a large dent in your marketing budget to produce great results. You'll be able to increase sales and exposure quickly with less work and for less money than many other marketing strategies.
How to Make Signage Work for You
When designing or displaying banners and signs, there are a few things that will help you to stand out and be more successful.
Location – Choose a prominent spot for your sign where it will be unobstructed and easily viewed from a distance.
Design – Keep it simple and choose a font type and size that is easy to read quickly.
Repetition – As with many things in life, one just isn't enough! The more your signs are seen, the better they work.
Quality – Choose a design company that uses quality materials and will customize your signage to fit your needs.
NiceBadge
Get your custom business banners and signage from NiceBadge and start attracting new customers today!