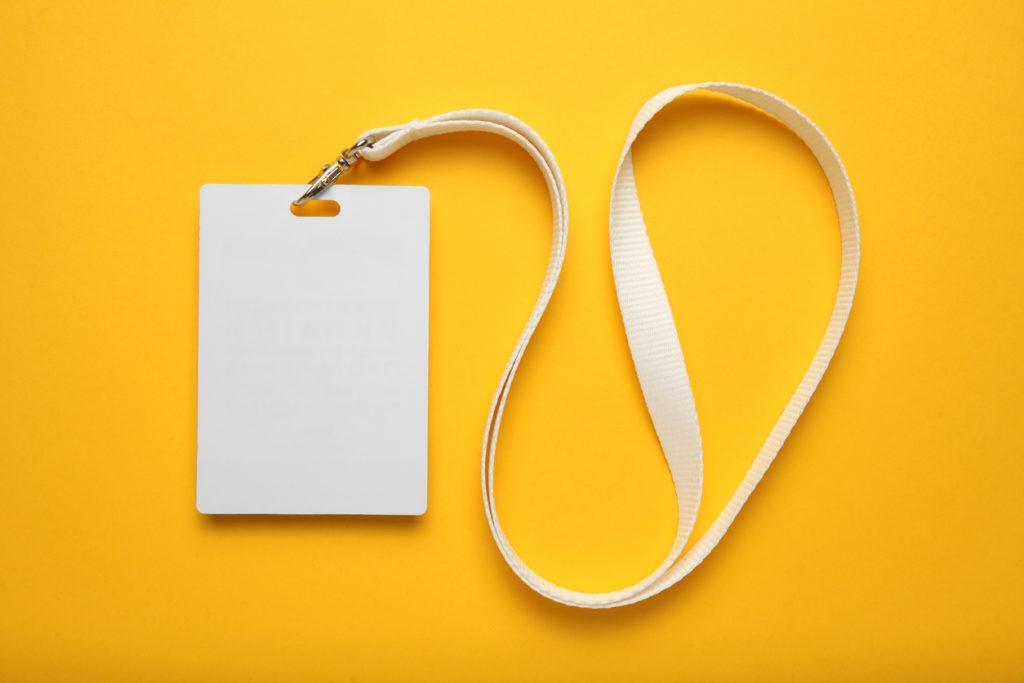 The abundance of industries that require employees to carry an identification badge is causing millions of people to seek out comfortable and convenient ways to wear them. You need to be able to access your work badge quickly, but you don't want it to be in your way or clipped to your clothing in a way that might cause damage. Badge lanyards are the perfect solution.
What Are Badge Lanyards?
A lanyard is essentially a cloth strap that can be worn around your neck like a necklace. It has a clip or hook at the bottom for attaching a badge or ID card securely. A work badge lanyard allows you to carry your identification or access card everywhere you go and use it easily.
Why Do I Need Badge Lanyards?
A work badge lanyard is essential for conveniently storing and using your job-related cards. You won't have to spend time digging through a purse or wallet every time you need it, and it won't get lost. It also allows you to use your ID card as a name tag so customers, patients, or coworkers can easily recognize you when needed. Badge lanyards can also come in handy in non-work-related ways as well:
Use them to hold student IDs or lunch cards
Create temporary badges for conferences or events
Use them to carry passes to gyms, amusement parks, or local attractions
Carry bus or train passes for frequent commuters
Reporters and members of the media can use them to quickly show credentials
Hospitality and security staff can use them to hold keys and cards for access to all areas of a building
How Can I Personalize Badge Lanyards?
In addition to standard lanyards, you can design badge lanyards with custom colors and patterns, including printing your company logo or motto on the fabric. You can add or change accessories like the type of hooks and clips at the bottom, as well as velour pouches and magnetic fasteners.
Where Do I Get Badge Lanyards & Accessories?
The best way to get the exact type of work badge lanyards that you need is to choose a company that is both affordable and high-quality, while still allowing you to customize your products. NiceBadge carries customizable badge lanyards and accessories for every possible purpose and uses top-of-the-line materials. We can also help you create personalized name badges and ID cards to attach to your beautiful badge lanyards. Check out NiceBadge for your work badge lanyards and accessories today!