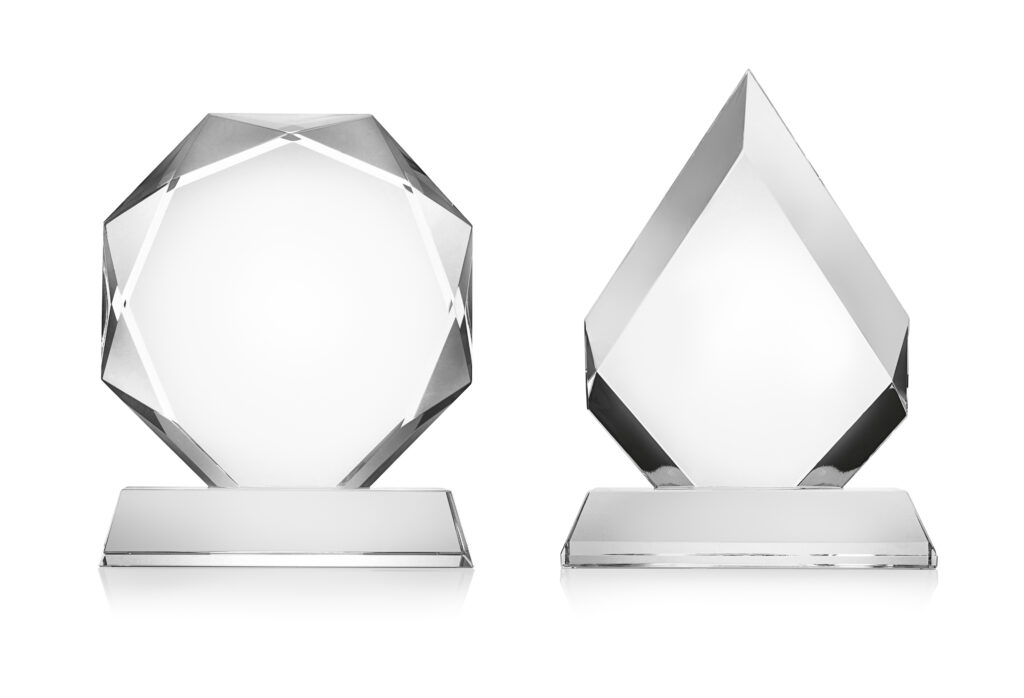 When you give an award to recognize someone for his or her hard work and contributions, you want to be able to impress the recipient so much that he or she can't wait to show off such a nice, personalized reward. All too often, lackluster awards are just hidden away and forgotten.
Fortunately, you won't have to worry about this problem if you opt for custom crystal and glass awards. Here's why!
Classy Elegance and Simplicity
Crystal and glass bring a certain elegance to an award that other materials simply can't match. Custom crystal awards are well known for their simplicity. These kinds of awards are often made into geometric shapes that shine with a timeless sparkle. 
An award doesn't have to be complicated in order to make an impact.
Easy to Personalize
Both crystal and glass awards offer large amounts of space for you to include a personalized message for your recipient. With the help of laser engraving and digital imprinting, virtually any message or image can be displayed on an award, making them truly one-of-a-kind.
Beautiful Versatility
Glass and crystal don't have to come in geometric shapes. Custom glass awards, in particular, are well known for their versatility. Whether you want to display a mountain landscape or a swirling galaxy, glass awards can be made into beautiful and stunning works of art, which are sure to make a lasting impression.
Design Your Own Award
At NiceBadge, we are eager to help you craft the perfect award. Contact us today to let us know of your idea or browse our selection of custom crystal and glass awards.