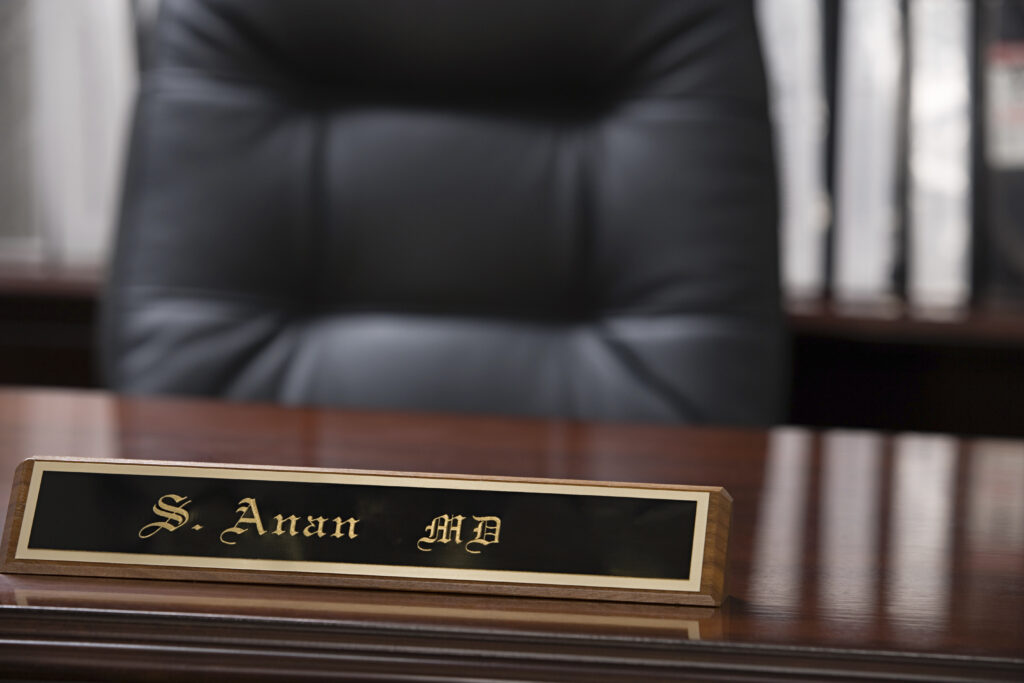 It doesn't matter if you're a real estate agent or a mechanical engineer: when you're at work, your desk is basically your home away from home. You take calls at your desk, you type reports at your desk, you take breaks to scroll Facebook at your desk, and you probably even eat lunch at your desk (maybe breakfast too!).

With all the action going down in this small space, it's important for your desk to be outfitted with all the essentials to make your workday go more smoothly.
Our List of Desk Essentials
If you're starting a new job or just want to refresh your current workspace, this is the ultimate list of desk items you can't live without:
A fun coffee mug. Because caffeine is fueling our day!
Extra USB ports. Gotta keep the phone and tablet charged.
Noise-canceling headphones. Co-workers can be so noisy, right?
Engraved desk nameplate. Feel like a serious boss.
Desk organizer. For all of those pens, pencils, Post-it notes, and other random office supplies.
32 oz water bottle. No one can live on coffee alone!
Notepads. Never enough notepads!
Office chair cushion. No matter how expensive the chair, it still needs extra padding.
A plant. Perk up even the drabbest office space with a bit of green.
Hand sanitizer. Who knows how many germs are writhing on the bathroom doorknob?
Get Your Desk Name Plates
When you're looking for high-quality desk nameplates, head to NiceBadge. We offer custom engraved desk nameplates that are a great perk for employees—or for yourself! Contact us, or check out our frequently asked questions to learn more.