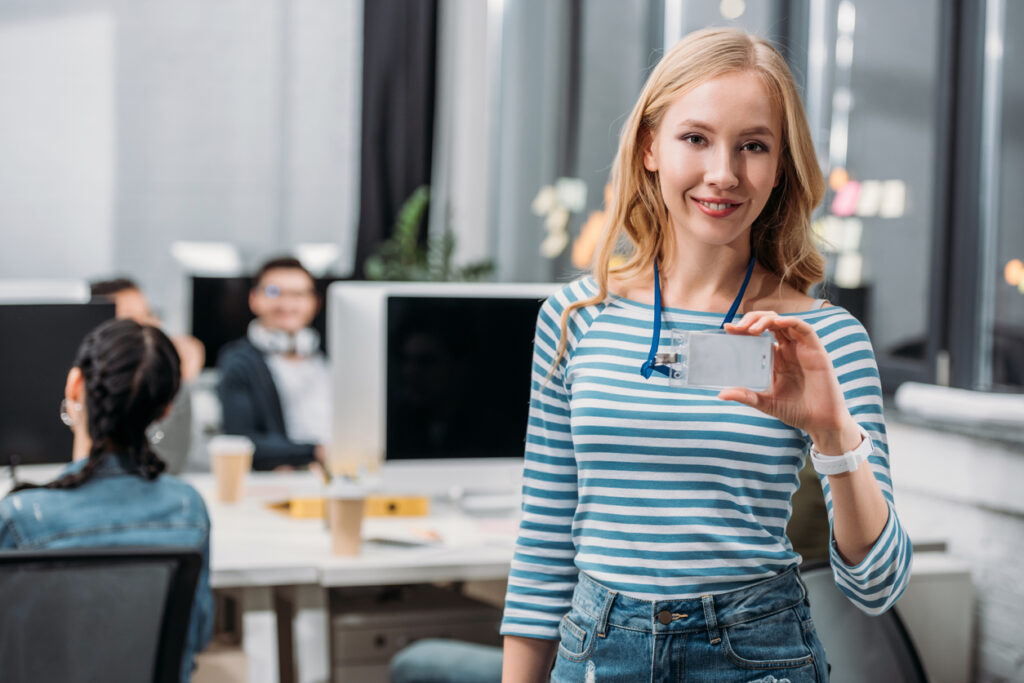 Professional name badges might seem like an unneeded expense. However, the truth is that name badges can come with many benefits, not the least of which is helping your business or organization appear more professional to consumers.

Here are some of the best reasons why you should use professional name badges for your name or event.
Stronger Corporate Identification
To be successful at corporate branding, you need to spread your business logo as widely as possible. Professional name badges can aid your organization greatly in this regard.

Your employees will inevitably go other places than the office. Even if they are only gone for a short time, they'll be identified by their name badges, which will result in free advertising for your business.
Better Communication
Professional name tags can aid your employees that need to interact with people they don't know on a regular basis, whether they be new employees or customers. Having a name tag can help break down barriers as they allow people to easily determine the names of those they are speaking to.
Better Accountability and Feedback
Any organization that wishes to succeed needs to have an efficient way of incorporating feedback. Customers many times like to voice compliments and/or complaints. If they are unable to identify your employees, your ability to incorporate feedback will be limited.
Affordable Name Badges with NiceBadge
Our custom-made, professional name badges are of the highest quality and won't cause you to break the bank.

If you have any questions or would like to place an order, contact us today.