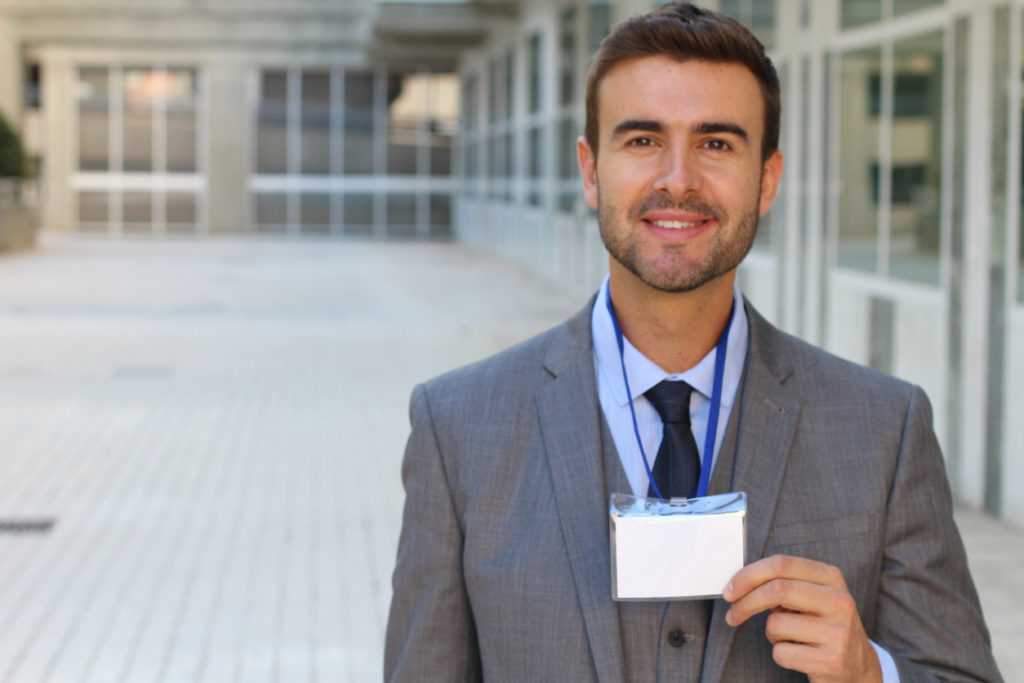 If you thought finding employee name tags that accurately represent your company was a quick and easy task, think again.
There are plenty of diverse design options and components to choose from when it comes to employee badges, each having an effect on how others view the badges and your employees. However, it is very possible to find (or design) the perfect badge, you'll just need to go through each detail, one at a time.
Here are some of the common aspects of employee name badges that you'll need to consider.
Plastic or Metal?
Most name badges are made from either of these two materials, and each has its perks. Plastic gives a professional feel for a cheaper price while metal grants style and sophistication to the badge.
Reusable or Permanent?
You'll need to decide whether you want a reusable name badge or not. If your company is one that sees a lot of turnover, reusable badges allow you to switch information easily, while permanent badges offer a more tight-knit feel.
Add a Corporate Logo?
Adding the logo of your company on your employee badges can be a great move. Just the presence of the logo on the badge grants officiality to your employees. However, it is still very possible to create professional badges without the logo.
Add an Employee Picture?
If you are looking for an employee name badge that is more secure and authentic, adding an employee picture can be a great move. This also helps to make each badge unique for each employee.
Design Your Perfect Badge
At NiceBadge, we specialize in crafting world-class badges to meet your company's needs. Begin designing your own badges today so your business can stand out from the competition